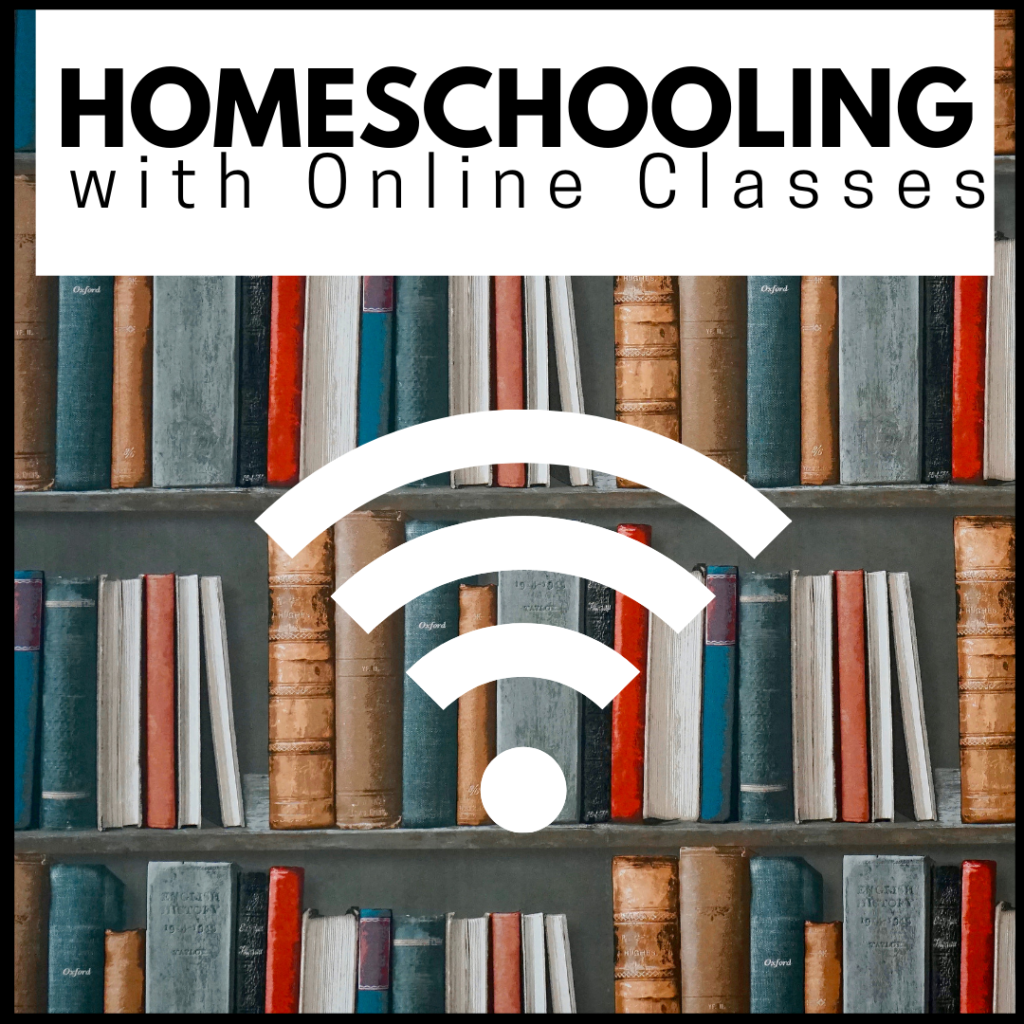 As most homeschool families have reliable wifi and at least one computer or tablet in their home,
homeschooling with online classes
is now a viable option.
Many families choose to do all their homeschooling online. This does mean a lot of screen time for students and probably less interaction between parent and child, so personally, I prefer the concept of using the online option for just some classes each year.

Why you should consider homeschooling with online classes

1. For subjects you don't feel you can teach yourself, this is a good option if you don't have co-op classes that will work for your family. Perhaps you have no co-ops in your area. Or they meet at times that don't work for you.

One of my students found that all the classes she needs next year are scheduled at the same time! Fortunately, my World Geography class is offered online as well as live, so she can select that option.
2. Your child is likely to take an online class at college, or at least be expected to submit assignments online. It will be far less stressful if they have already taken online classes during their school years. So taking an online class can be viewed as college prep!
3. There are so many different types of online classes that you can find ones that are right for your child. Spend time reading reviews before you buy. Many online providers also give you the ability to access a demo so that you can see if it will be a good fit.
4. No traveling to classes, wear what you want, "attend" class anywhere you are comfortable. These considerations make online classes particularly attractive to special needs students or those who don't enjoy sitting still in a co-op class. Your child can move around in class, eat snacks, keep their hands busy with fidget toys – and not be disturbing anyone!


5. Many classes contain material that can be re-watched. Even in live classes, the sessions are often recorded. As a result, if your child is struggling with the material, they can pause, go back and re-watch. I found this particularly helpful when teaching Scratch and Python programming. In fact, I have stopped teaching that in live classes. Teaching it online gives every student the chance to go at their own speed and re-watch whatever they need to as often as they need to.

6. You can take your classes with you when you travel! Hotels and Airbnbs all have wifi. And you can always find a coffee shop to stop at if necessary.

7. Your children can meet people from all over the USA(maybe even all over the world!) I love the fact that I teach in Tennessee and I have students in Florida, New York, Oklahoma, and even Hawaii!!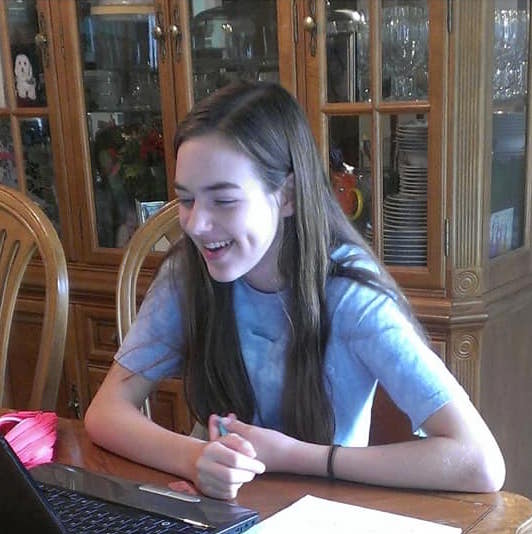 Choosing Online Classes

There are many things to take into account when choosing online classes

Cost – cheap or free classes usually need the parent to grade and be more involved. The more hours the teacher puts in, the more it is likely to cost.

Self-paced or deadlines? If you choose self-paced, you will need to create the deadlines for your child to be sure the work gets done!
Live class? Many students enjoy the interaction of a live online class, i.e. it is like a virtual co-op class. In some of these classes, students are called on to answer questions and do presentations. Of course, you do need to keep your schedule free at the same time each week for live classes.
Asynchronous classes allow students to work when it fits their schedule. These classes are great when no 2 weeks are the same in your house and you need to arrange schedules on a weekly basis.
Tips to help you Homeschool with Online Classes

1. Moms, stay involved!! Although you may have outsourced the teaching of the subject matter, this is still part of your homeschool and you need to be aware of what is happening

2. Make sure your childrenunderstand how to navigate the online system. Some are not as intuitive as they could be. Do they understand where to find the deadlines, announcements, messages from the teacher, etc?

3. Talk through the class expectations with your child. Are there deadlines? Will they be graded? Check in regularly to make sure your child is keeping on top of everything. Too many parents don't realize their child has fallen behind and has bad grades – even though they can check these things at any time.

4. Sit with your child for the first few lessons. Make sure they are reading instructions carefully and following rubrics when submitting assignments.
Online classes can be a wonderful addition to your homeschool. They enable your children to have access to teachers anywhere in the world. They can be accessed wherever you are – as long as you have wifi! Spend time choosing ones that are right for each of your children and you will reap the benefits!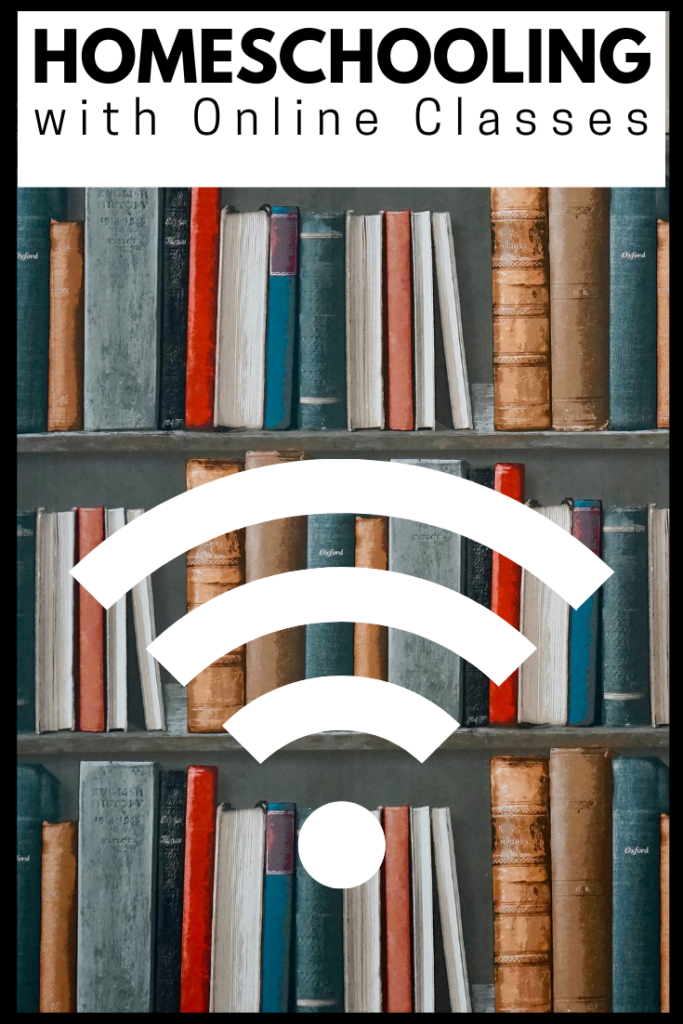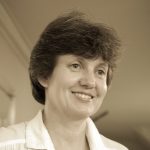 Meryl van der Merwe homeschooled her 4 children and during that time started teaching at the local homeschool co-op. She still teaches there – as well as online at
FundaFunda Academy
. In addition, she coaches homeschool Science Olympiad and Quiz Bowl teams. She believes education should be engaging, relevant and challenging. Meryl hosts the
Homeschooling with Technology
podcast where she shares tips on how to integrate tech in your homeschool. In her spare time, she loves reading and traveling. Follow her on
Facebook
,
Pinterest
and
Instagram
.
Please follow and like us: