The holidays are near and with that brings friends and family together! As great as this is, sometimes we struggle to keep up with our homeschooling with company around. Unlike public school kids, we can't send the kids to school while we prepare for their arrival and entertain guests. Homeschooling must go on!
Every year I have to try new methods and re-learn how to do this as my kids get older or we add new wee ones. But I will share with you things that have worked for us and things we are going to try this year in hopes that it will help you enjoy your company this year.
Let your guests know up front
Don't be afraid to let your guest know that your school schedule has to continue. Many are timid and don't want to upset their guests, but most will be pleased to see you taking homeschooling seriously (especially grandparents). It will also teach your children that school is very important and not something to be brushed aside.
Create a Holiday Schedule
Just because you are doing school doesn't mean that you have to do a full schedule. Your company is there to visit and spend time with your family. Create a shorter day, including the core subjects only. Language Arts and Math are our two "have-to's." Let your guests know what your day will look like as this will help avoid distractions for your child and disappointed house guests.
Use the Holidays for Unit Studies
Aside from the core subjects, this is a great time to study the history of Thanksgiving, Christmas carols, or even a literature study. This is a great time to change it up a bit and keep it interesting. If your kid has been itching to take up a new hobby or skill, this is the time! It's also a great time to teach character qualities such as contentment and gratefulness and generosity and servanthood.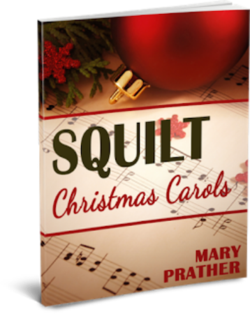 Include your Guests in your Homeschool
Ask a grandparent to help with math facts or let your child read out loud to them. An uncle can play a fun math game or an aunt could help complete an art project. Maybe your guest has a skill they can share with your child. And nature drawings are something everyone can do, creating a family outing.
Morning Basket
And my final and favorite suggestion, is utilizing the morning basket. Even on our worst days, morning basket gets done. The kids love to sit around and listen to me read, some days I have coloring sheets available, some days I don't. Some days we watch a YouTube video on a famous artist we are learning about and others we trace maps together. The idea is that we have a loop schedule of books in our basket that doesn't require a lot of pre-planning. I found all ages enjoy this, from my adult children to my 3 year old. For the holidays, throw in seasonal books to enjoy reading together.
So enjoy your company and get schooling done! Be realistic with your days and your guests. This article was intentional short and to the point, because who's got time to waste?
Please follow and like us: